Archived News
Our latest news can be found on our Facebook page.
The older posts below show some of the recent history of South End School.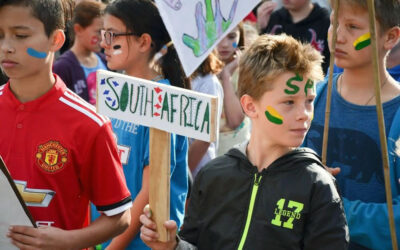 The school celebrated the Gold Coast Commonwealth Games with a day of activities. Each group of children represented a country and competed in events that included bowls, basketball, "boxing", "rowing", table tennis, hurdles, and hockey. A great time was had by all...